James D. Utrecht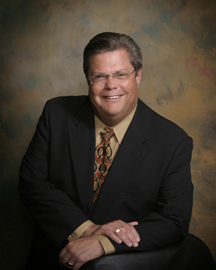 Jim is a lifelong resident of Miami County and has offered his legal expertise for nearly 40 years.
"I believe a lawyer owes it to his community to give back to it. Over the years,
I have practiced law in Miami County and I have volunteered to serve on numerous
civic and fraternal organization committees and boards. I have always been
a proud member of my community and I stay involved as much as possible
in order to make it a fine place to live and work."
Jim Utrecht has been presented the Golden Gavel Award five times by Westfield Insurance Company. He also holds an AV rating from Martindale-Hubbell peer-review, the highest honor.
---
Memberships
Miami County Bar Association
Dayton Bar Association
Ohio State Bar Association
Ohio Association of Civil Trial Attorneys
US District Court Southern District of Ohio
DRI - The Voice of the Defense Bar
Troy Lodge of Elks
American Legion Post 43
2010 Troy Country Club President
1990 Troy Area Chamber of Commerce
Chairman of the Board
Education
University of Cincinnati College of Business, 1974
University of Cincinnati College of Law, 1977
Admitted to Practice 1977
Paralegals:
  Tasha Mutter
Alexis Melvin
Business Development Manager and Special Events Coordinator:
Lynn Utrecht
*We do not offer legal advice over e-mail. Contact through e-mail or other unsecured communication does not create an attorney-client relationship.